Custom Color Seat Belts
A mail-in service for custom color seat belts! Seat belt webbing replacement service. Get custom color seat belts such as Red, Yellow, Blue or replace frayed seat belts, dog chewed seat belts, restore classic car seat belts that are old and worn out. We use webbing that meets FMVSS and everything is done in 24 hours! Lifetime Warranty.
Custom Color Seat Belts
Get custom color seat belts! A mail-in replacement service for all your seat belt webbing needs! Whether you want custom color seat belts, for which we have an array of colors to choose from—Ferrari Red, Blue, Neon Green, Hot Pink, yellow, etc—want to update the worn out webbing on a classic car, or simply want to replace webbing that has been ripped, cut, torn, frayed, or even dog chewed, with a color-match belt to match the remaining original belts, we offer a complete transformation!
✓ 24 HOUR TURNAROUND ✓ MEETS FMVSS ✓ LIFETIME WARRANTY
Available Custom Colored Seat Belts:
Ferrari Red
Yellow
Neon Green
Green
Blue
Purple
Orange
Burgundy
Ruby Red
Pink
Turquoise
Black & Red
Black & Yellow
BMW Competition M
White
Navy Blue
Black
Gray
Tan
Beige
Same Color
All of the webbing replaced is with new seat belt webbing. We do not dye your seat belts. Your old seat belts are completely removed, the seat belt assembly is cleaned out and a new seat belt is installed.
What do we replace? 
The actual seat belt belt. You just have to mail in the original seat belt assembly to us, along with the buckle latch and all hardware. The seat belt stop button will also be replaced.
How is the stitching?
We use a state-of-the-art automated sewing machine to sew a strong stitching pattern that meets or exceeds the Federal Motor Vehicle Safety Standards (FMVSS),  
Are original tags preserved?
We transfer all original manufacturer tags from your existing seat belt on to the new one.
Dog Chewed Seat Belt Repair
One of our most popular services is replacing seat belts that were chewed by dogs. While we can't replace your dog, we can replace the chewed seat belt. As most cars have standard colors of either black, gray or tan, we carry various shades of the colors in stock which come in different 3, 5 or 7 panels. 
100% Polyester Seat Belt Webbing
We do not cut corners when it comes to the quality of the seat belt webbing we use. The high strength, tensile seatbelt webbing is the standard choice of all automotive manufacturers and is the safest material used in over 90% of the cars on the road today. Your safety will not be compromised with our seat belt webbing repair / replacement service.
Classic Car Seat Belt Restoration
If you own a classic car or a collectible that has worn out or aged seat belts, we can help. You can go with a color match to your existing seat belts, or choose a custom new color! Not only will we replace the seat belt material, your entire seat belt retractor will be cleaned, the mechanism checkout and the safety belt working like new. Most vintage, antique and old cars won't have replacement parts available, so we offer this service that is both affordable and takes only 24 hours to complete! 
We support custom colored seat belt webbing replacement for the following vehicle makes:
Acura, Alfa Romeo, Aston Martin, Audi, Bentley, BMW, Bugatti, Buick, Cadillac, Chevy, Chevrolet, Chrysler, Dodge, Fiat, Ferrari, Ford, GMC, Genesis, Honda, Hummer, Hyundai, Infiniti, Isuzu, Jaguar, Jeep, KIA, Lamborghini, Land Rover, Lexus, Lincoln, Lotus, Maserati, Mazda, Maybach, McLaren, Mercedes-Benz, Mercury, Mitsubishi, MINI Cooper, Nissan, Oldsmobile, Pontiac, Porsche, Rolls-Royce, Saturn, Scion, Smart, Subaru, Suzuki, Tesla, Toyota and VW, Volkswagen, Volvo & more.
How does it work?
Place the order online with a color selection of your choice!

Remove your seat belt out of your vehicle and mail it in to:
SEAT BELT RESTORE
40 Main St.
Westfield, MA 01085
Your seat belt webbing will be replaced within 24 hours of receiving your seat belt and mailed right back to you!
Our seat belt webbing replacement is also a popular option amongst classic car collectors looking to restore classic seat belts. We restore seat belts from all years and all makes & models. 
Questions? We're here to help!
Call us: 855-552-7233
Text us: 413-454-5570
e-Mail us: info@seatbeltrestore.com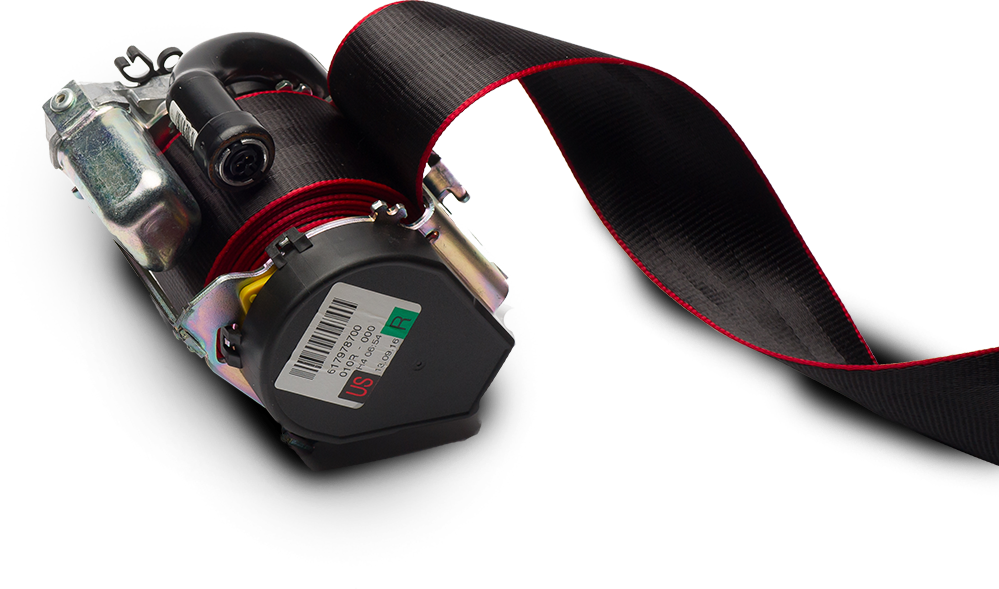 America's Most Preferred After Accident Repair Company
How We Save You Money
Whether your vehicle has been involved in an accident or your seat belts have become worn, frayed, or dog chewed over time, there is no need to buy expensive new seat belts or SRS airbag modules.
You can have your parts repaired for half the cost of replacing. Seat Belt Restore helps you save hundreds of dollars by avoiding overpriced dealers without sacrificing quality.
How Does It Work
The process involves just 3 simple steps.

Place Your Order Online
Choose the seat belt or airbag module service that suits your needs.

Mail in Your Parts
Seat Belt Restore
40 Main St.
Westfield, Massachusetts 01085
United States

We Get the Job Done
We start working on your part as soon as it arrives in our warehouse. We guaranteed your part will be shipped back to you in 24 hours or less.
save up to 80% and be 100% satisfied
Why Choose Seat Belt Restore

Save Hundreds
Dealers will charge you hundreds of dollars for a new part or a repair service. We can save you up to 80% and leave you 100% satisfied.

24h Turnaround
We offer industry's fastest turnarounds. All repairs, resets and seat belt webbing replacements are done within 24 hours of receiving the part.

Colored Seat Belts
Seat Belt Restore offers dozens of custom webbing colors to choose from. Compatible with any car and all seat belt types.

Lifetime Warranty
Seat Belt Restore offers a lifetime warranty and high performance on seat belt and airbag module services and products.

100% OEM
Be 100% sure your seat belt and airbag module parts are repaired using the original equipment manufacturer parts.
Let's Get Started
Choose the product or service that suits your needs.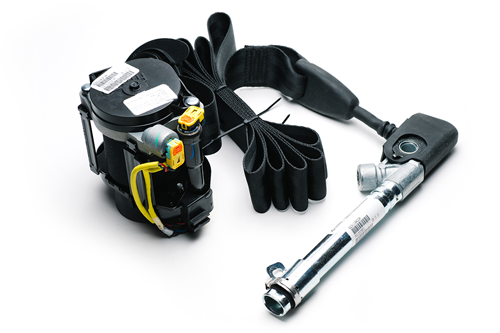 Dual-Stage Seat Belt Repair
Faulty seat belts rebuilt back to factory condition using OEM parts.
Dual-stage seat belt repair service for locked and blown seat belts after the accident. The repair service will clear any seat belt related airbag codes and faults such as "passenger seat belt pre-tensioner resistance too high" or "passenger seat belt pre-tensioner resistance too low" and others.
Learn more about dual stage seat belts »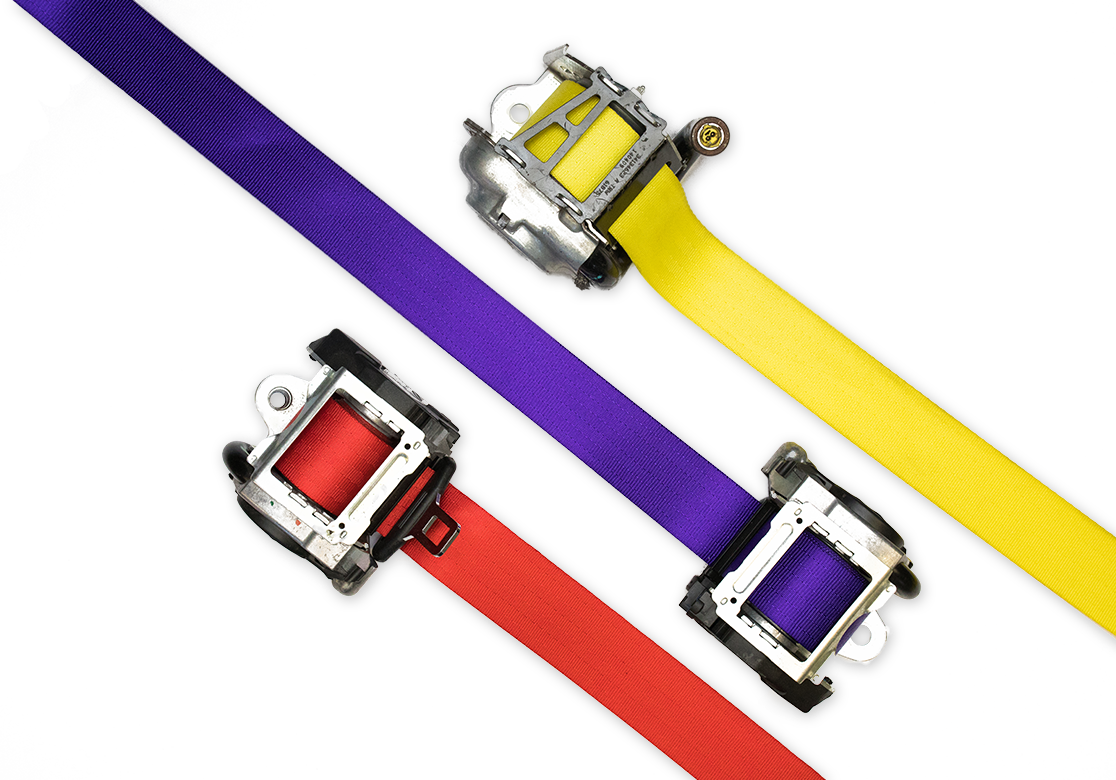 Custom Color Seat Belt
We offer a colored seat belts webbing replacement service, compatible with any make/model car and all seatbelt types.
Get Custom colored seat belts such as Ferrari Red, Yellow, Cobalt Blue and more! Replace frayed or torn seat belts, dog chewed seat belts, and classic car seat belts that are old, worn out and need restoration. We use webbing that meets FMVSS regulations and is completed by experienced technicians.
Learn more about color seatbelts »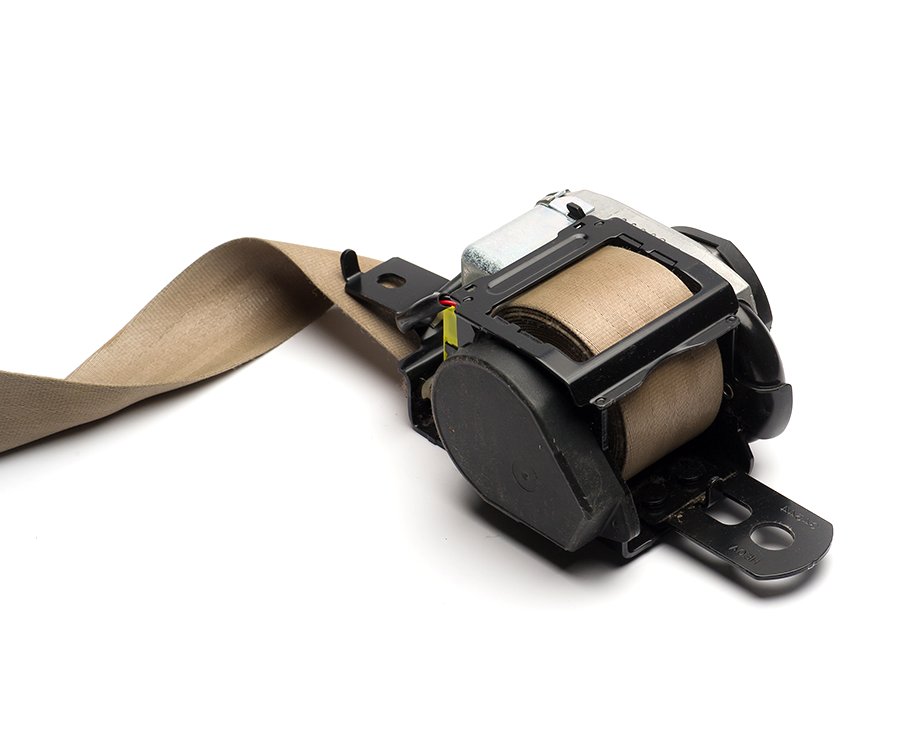 Seat Belt Repair
Seat belt repair after accident and general repair services offered using OEM parts to rebuild locked or blown seat belts.
We fix, repair and restore seat belt retractors, pretensioner, tensioners & buckles that are deployed during a crash. While Seat Belt Restore is based in Westfield, MA, we offer a mail-in service for customers nationwide and even internationally.
Learn more about seat belt repair »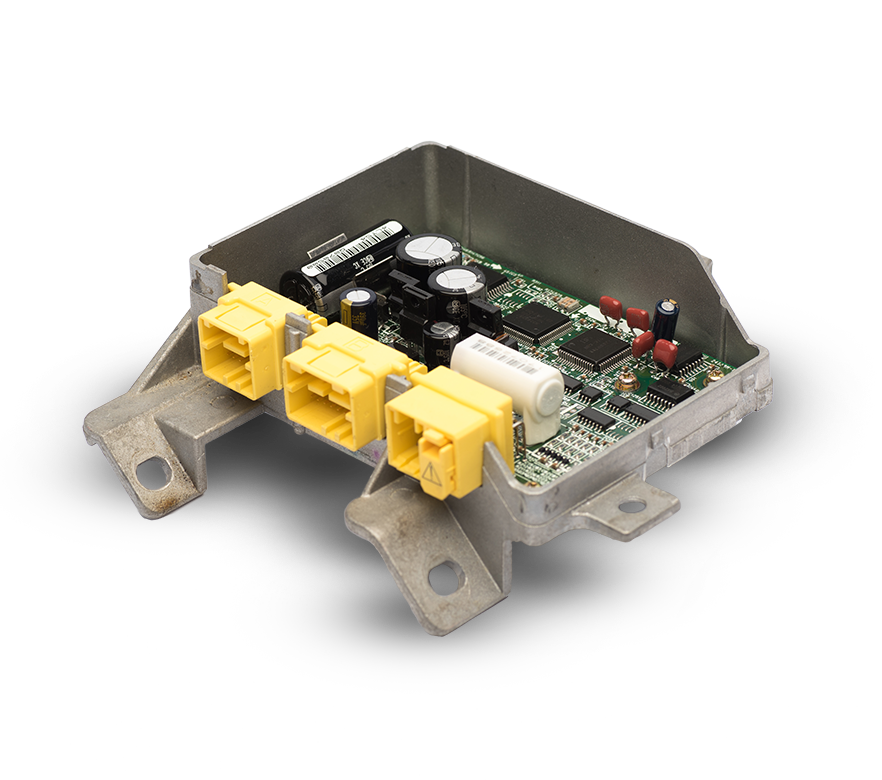 SRS Airbag Module Reset
We offer a 24-hour turnaround on all airbag module reset services, erasing crash data hard codes.
If your airbags deployed and your airbag light is on and illuminated, you need an SRS airbag module reset service performed on your airbag computer.
Learn more about airbag module resets »
Seat Belt Restore is a post accident restoration service for your seatbelts and airbags located in downtown Westfield, Massachusetts.
40 Main St.
Westfield, Massachusetts 01085
United States
Let's Get Started
Choose the product or service that suits your needs.