About Seat Belt Restore
Los Angeles, CA
Custom Color Seat Belts - Seat Belt Repair After Accident - SRS Airbag Module Reset Company in California
If you have been buying new seat belts and SRS airbag modules, we can help you save anywhere from hundreds to thousands of dollars! We repair locked & blown seat belts after accident, reset SRS airbag modules clearing all crash data and hard codes and offer custom color seat belts in red, yellow, blue, green, purple, pink, turquoise and more!
OEM Parts & Service

24 Hour Turnaround

Lifetime Warranty
Seat Belt Restore's SRS airbag modules and seat belt repair services are compatible with all makes & models, including Honda, Chevy, Nissan, Ford, Jeep, Toyota, Mercedes, Dodge, GMC, Lexus, Acura, Subaru, VW, Hyundai, Kia & more!
Seat Belt Restore is the leader in exotic car custom color seat belts! Get red, yellow, blue, purple, pink & other colors for your Lamborghini, Ferrari, McLaren, Maserati, Bentley, Porsche & others. We're not just here for the Los Angeles, CA residents, but all over United States!
Our Company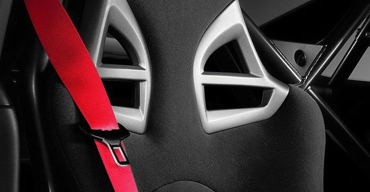 How Our Seat Belt Repair & SRS Airbag Module Services Work
Seat belt repairs after accident aren't anything new, but can certainly save you money. We are located in Los Angeles, CA so if you're near, stop by and drop off your seat belts for repair. Alternatively, you can mail in your seat belts to us for repair from anywhere! We'll be happy to restore your seat belts back to factory condition using OEM parts in 24 hours or less.
Located in the heart of California - Los Angeles, we serve all surrounding areas including Pasadena, Long Beach, Torrance, Santa Monica, Huntington Beach, Riverside, Malibu, Palmdale, San Diego & more! Even San Fransisco & Sacramento, CA are all nearby. You can also mail in your seat belts from anywhere in the U.S. & Canada and we'll restore them.